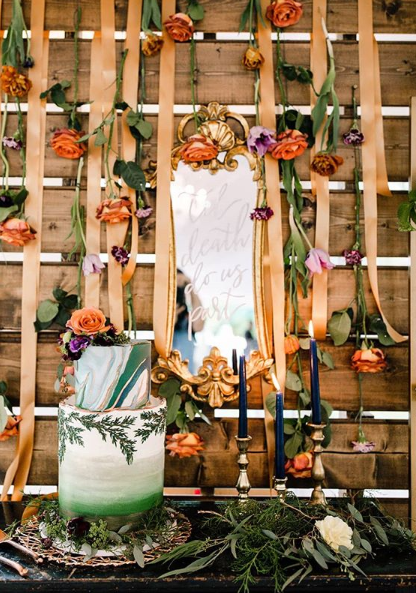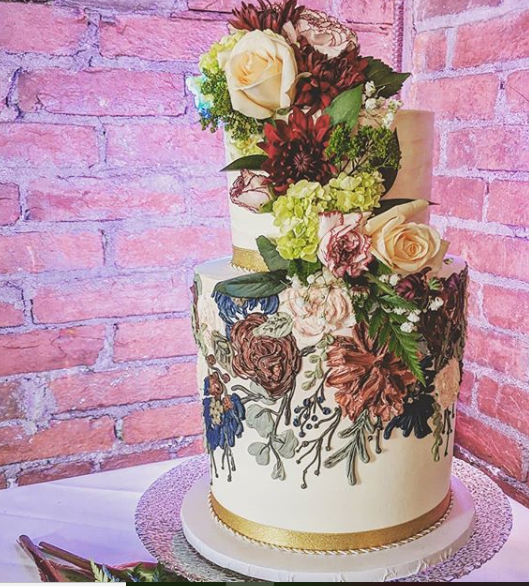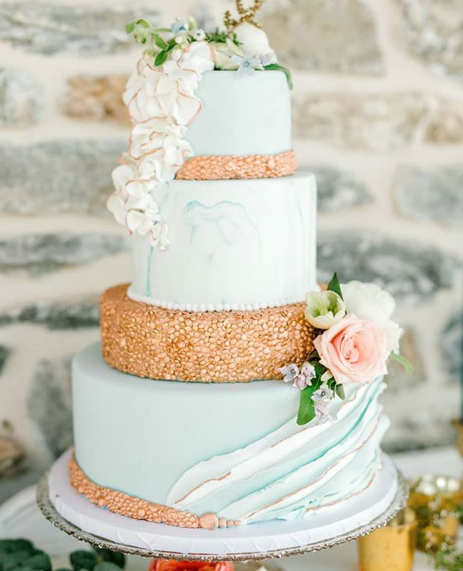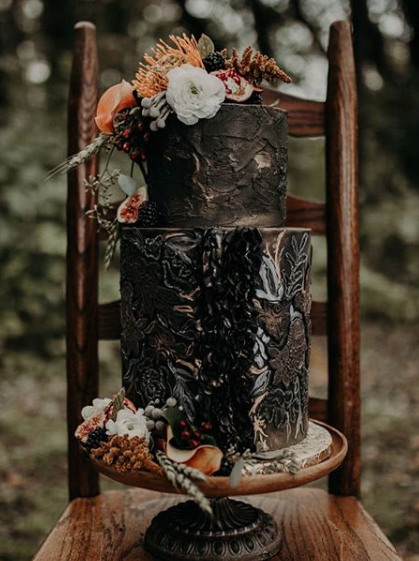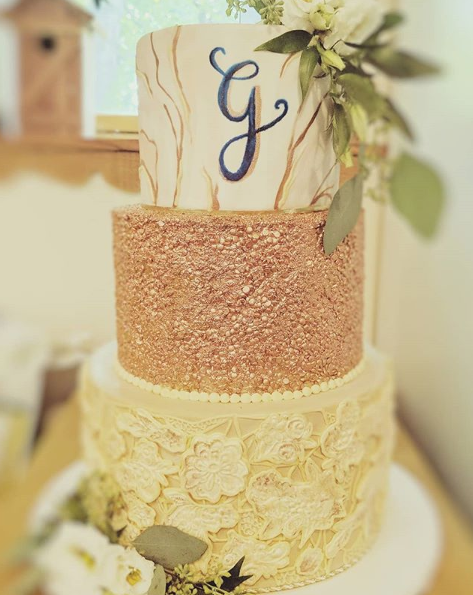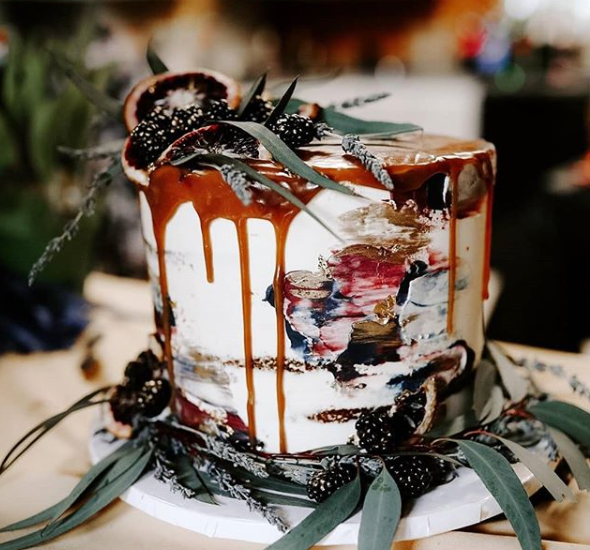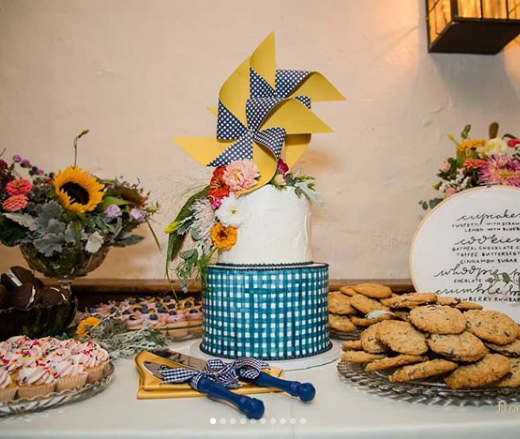 Well hey there, engaged friends!
You did it, you're getting married!
Now it's time to make 1,000+ decisions you never thought you'd ever have to make
(like where to seat Aunt Linda so she's FAR away from Uncle Joe, what color tie Grandpa is going to wear, and compiling the extremely important do-not-play list).
I want your Flouretta Sweet experience to be full of no-brainer, FUN decisions!
Your wedding cake and/or desserts are the LAST thing your guests will enjoy on your wedding day- a day that you'll work months to plan. I've spent years honing my craft so that I can help you to send them home on the sweetest note possible!
Let's Get started!
-Blayre
Wedding Cake Pricing
All wedding cakes are priced by the slice.
Both buttercream and fondant cakes
start at $6.50 a slice.
Design elements are priced individually and added to the total of the base price of the cake.

Wedding cutting cakes are $3.25 a slice,
and come in various sizes to accommodate your unique guest count.
Cupcakes start at $28/dozen.
View our cake and buttercream flavors here
There is a $250 non-refundable deposit required
for all wedding cakes.
This deposit solidifies your date on our calendar
and is applied to the total price
of your wedding cake.
Once the booking-fee is received, a cake consultation and tasting will be scheduled with Blayre, and we will begin to design your dream wedding cake!
Flouretta Sweet also offers a full
menu of Miniature Desserts,
including a la carte and package options, as well as rentals and styling for your dessert table.
Interested in more information?